Since our founding in 1988, ICG has been providing construction management and general contracting services for interior tenant development, renovation, restoration, and select base building construction in the Chicago Metropolitan Area. ICG is proud of its history and is committed to maintaining the highest level of professional integrity expected by our clients and staff.
Founders
ICG was founded in 1988. Two of the original partners still lead the company today.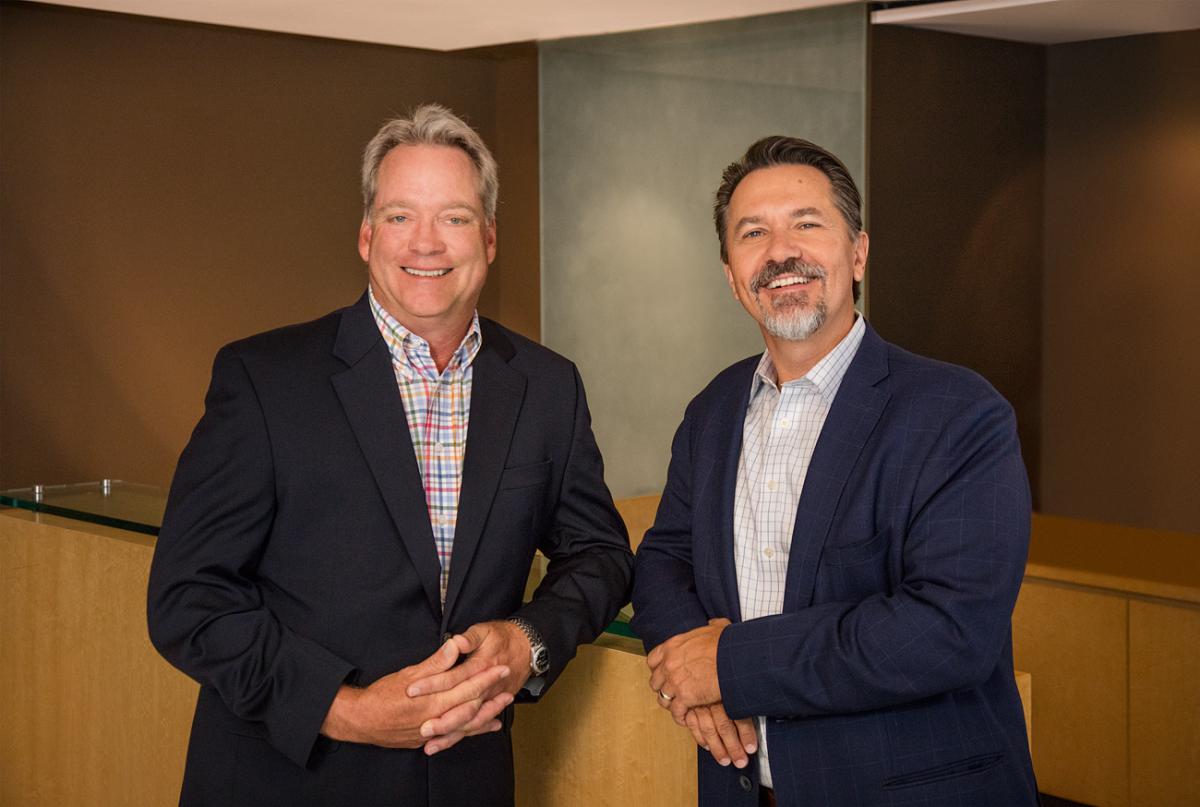 Steve Zuwala | President | LEED AP ID+C
Mike Lynk | Vice President
A word from the founders:
We all spend countless hours at work, so we need our space to be comfortable, inspiring, and reminiscent of what our business is about. Our clients and employees see ICG in part through the environment we offer them when they walk through our front door. The same applies to all businesses. You look to your A&D team to guide you through those design decisions. We take great pride in making that vision a reality by managing the budget, schedule and quality of the projects we are entrusted to build.
Leadership
Steve J. Zuwala, President, LEED AP, Founder
Michael L. Lynk, Vice President, Founder
Douglas E. Anderson, Officer, Treasurer
Culture
A trusted name in construction for thirty years, ICG is an advocate for clients, always putting teamwork and quality of workmanship at the forefront of the organization. We pride ourselves on being a progressive company. Remaining in tune with what is important to our clients and the architectural and design community has always been a key component to our success. We also understand the importance of sustainability. ICG's co-founder and President is LEED accreditated, and our office is LEED CI Gold Certified. As a result we are able to share our experience with clients seeking the same type of transformation for their companies.
Focus
ICG is signatory to the collective bargaining agreements for the laborers' union. Except for general labor and demolition, the construction on our projects is performed by subcontractors. Subcontracting enables us to focus on our skills as managers, maintain a competitive bid process, and select the ideal subcontractors to deliver the best value at the highest quality of construction.
Safety
ICG has established an excellent safety record. We are continuously working with our insurance carrier and risk management consultant to maintain our safety program and favorable insurance rating.
Technology
ICG controls field and overhead costs through an integrated job cost system allowing management access to the most current job cost information. This enables us to turn around timely and accurate proposals and reporting. Our superintendents are equipped with the tools and technology to quickly resolve issues and be in constant contact with the entire team.
Membership
AIA - American Institute of Architects
BAGC - Builders Association of Greater Chicago
CoreNet Global Chicago Chapter
IFMA - International Facilities Management Association
IIDA - International Interior Design Association
USGBC - U. S. Green Building Council