Submitted on Wednesday, October 3, 2018 - 2:05pm
Benesch Engineering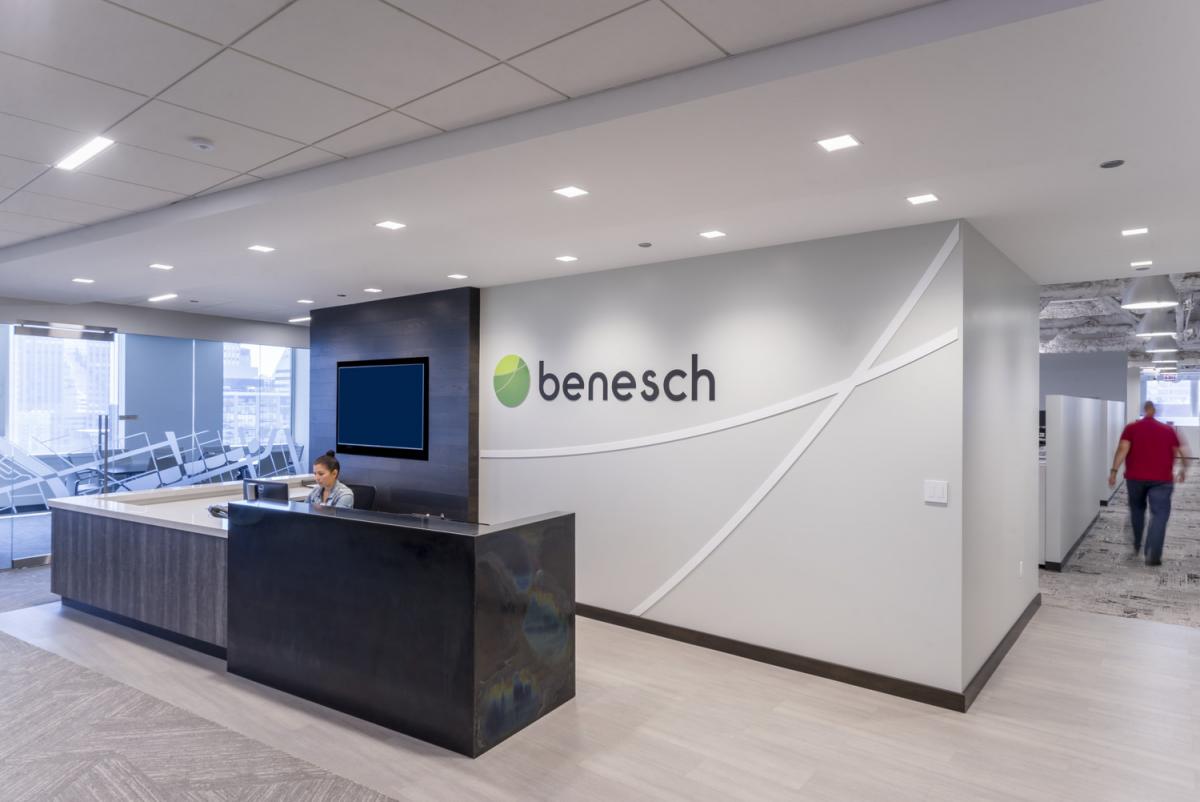 ICG recently completed Benesch's office construction alongside Shive Hattery and could not be more satisfied with the outcome. The project focused on an open layout, where all employees have the opportunity to collaborate. The space also has fun features such as a ping pong table and golf hole, allowing employees to decompress and take small breaks throughout the day.
ICG talked with Shive Hattery's Lauren Rutzick to discuss logistics of the design process, notable features of the space, and the biggest challenges the team had to overcome.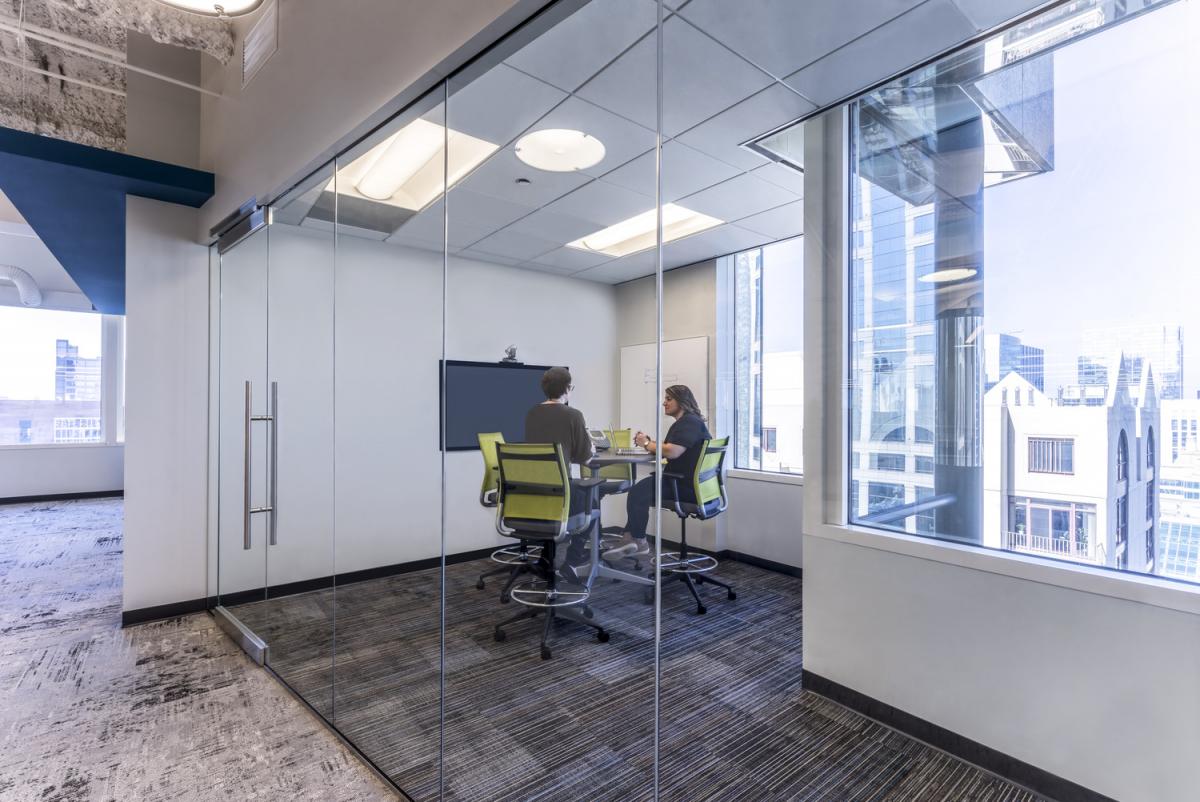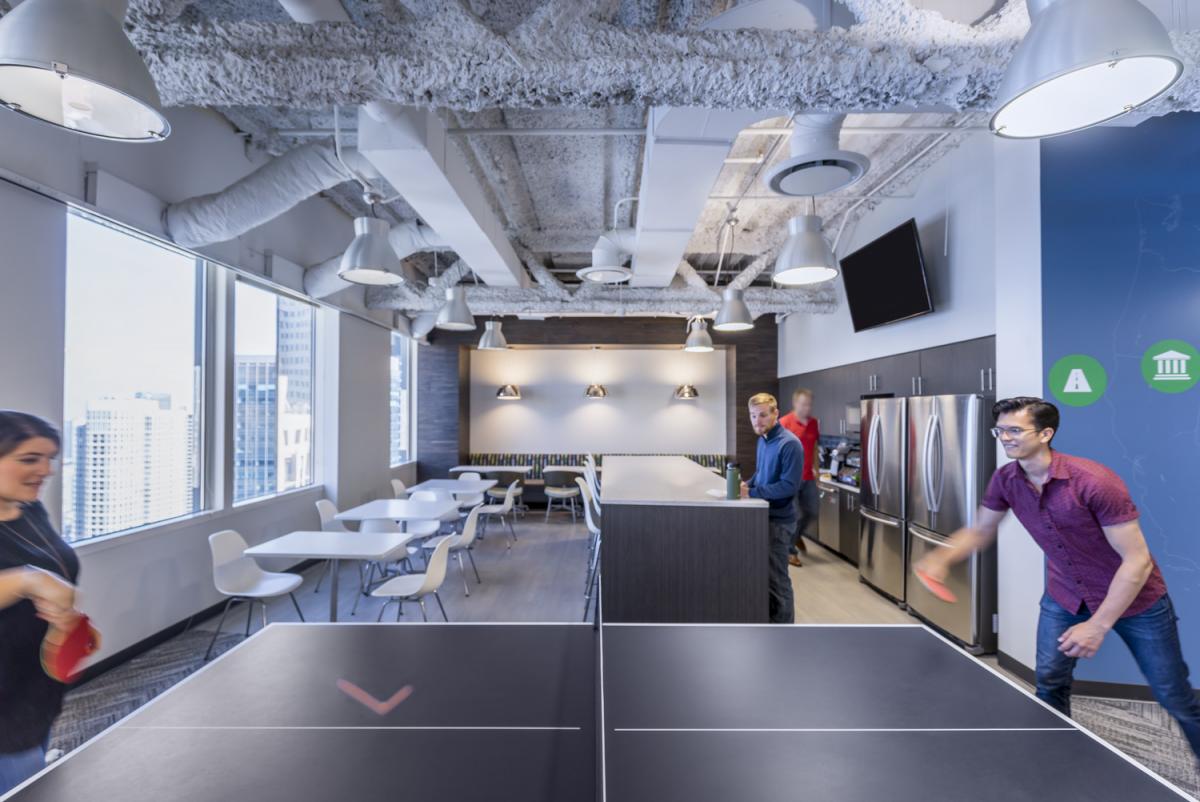 When beginning the design process for Benesch, what was the most valuable insight you received from them?
Benesch had been in their current space for a very long time, and their current office no longer supported their culture; they wanted to be more collaborative. In addition, finding a new space that was close in proximity to their old space is a priority (with good views, too!)
What are the notable features of the space?
I think it was fantastic that every employee gets the sit-to-stand feature, whether they are in a workstation or private office; the Benesch team was very insistent that every employee benefitted from the new space in more ways than one. When you get off the elevator, you're greeted with an open lobby that allows you to look out towards the river or downtown. The entire space is very open with abundant natural light.
Are there any areas that are truly original or stand out?
Something original and fun that stands out to me is that their training room opens up to the breakroom for all-hands meetings, and there is a ping pong area where employees can gather during the day. In addition, if they want to practice their swing, we put a golf hole in the ground in the breakroom.
What were the biggest challenges when designing the space and how did you overcome them?
I would say educating the client that just because we were taking them from "oldschool" 10x10 workstations to new 7'-6" x 7'-6" workstations, doesn't mean their space will become less functional. In fact, our smaller workstations were packed with storage shelving, cabinets, and a shared high-top peninsula for their engineers to collaborate and redline drawings. We spent a lot of time working with a steering committee from Benesch to review workplace trends, establish their visions and goals and analyze how people currently use their space. Taking Benesch to the Merchandise Mart to "touch and feel" different furniture styles/manufacturers was eye-opening for them.