Submitted on Thursday, February 25, 2021 - 8:39am
BUILDING SPOTLIGHT
333 N. MICHIGAN AVENUE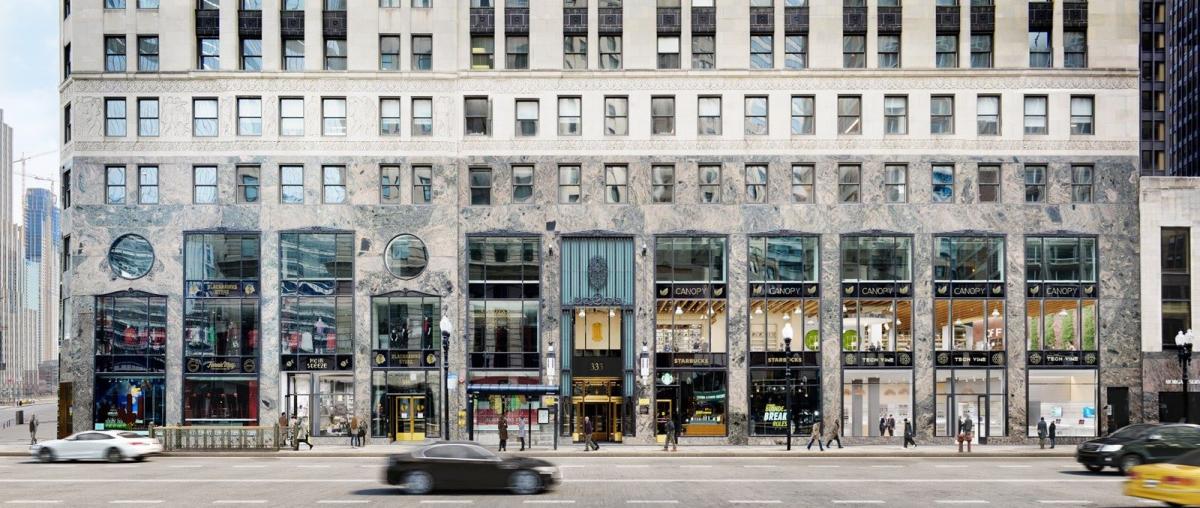 THE LOCATION
333 N. Michigan Ave is located on the corner of Michigan Avenue and Wacker Drive. The views from this building are unbelievable, featuring Lake Michigan, the Chicago River and Michigan Avenue.
THE HISTORY
333 N. Michigan was designed by architecture firm Holabird & Root, and completed in 1928. The building's long and slender design optimizes use of natural lighting. It is also known for its nautical theme, evident in the building's porthole-shaped windows and the intricate metalwork depicting the Roman god Neptune. Because the building is located on the former site of Fort Dearborn, 333 N. Michigan has multiple friezes relating to Chicago's early pioneer life, located on the fifth story. The building's interior represents Prohibition era modernism, especially in its Art Deco Tavern club. The original Tavern Club was a staple in Chicago social life, with distinguished members including Frank Lloyd Wright, Mayor Richard J. Daly, Carl Sandburg and William Wrigley.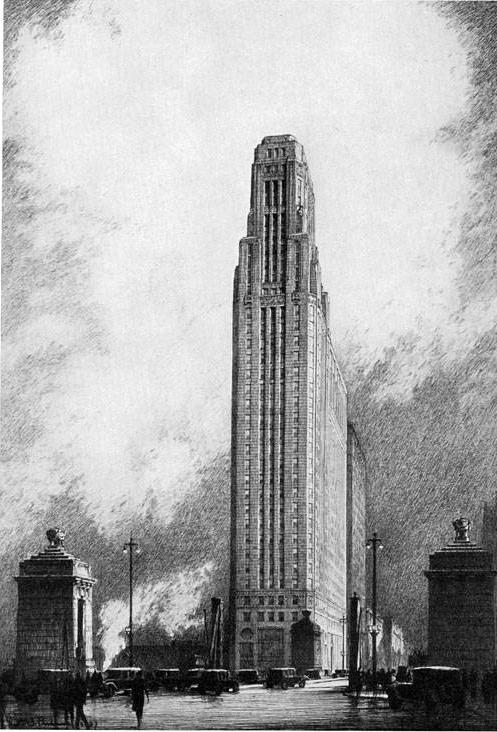 THE PRESENT
333 N. Michigan Avenue is currently owned by Wirtz Realty. It was designated a Chicago Landmark in 1997. More recently 333 began a $75 million building renovation, focusing on landmark rehabilitation and reopening The Tavern as a social space, luxury tavern and café. One of the more recognizable tenants is the Blackhawks Store, located on the street level of Michigan Avenue.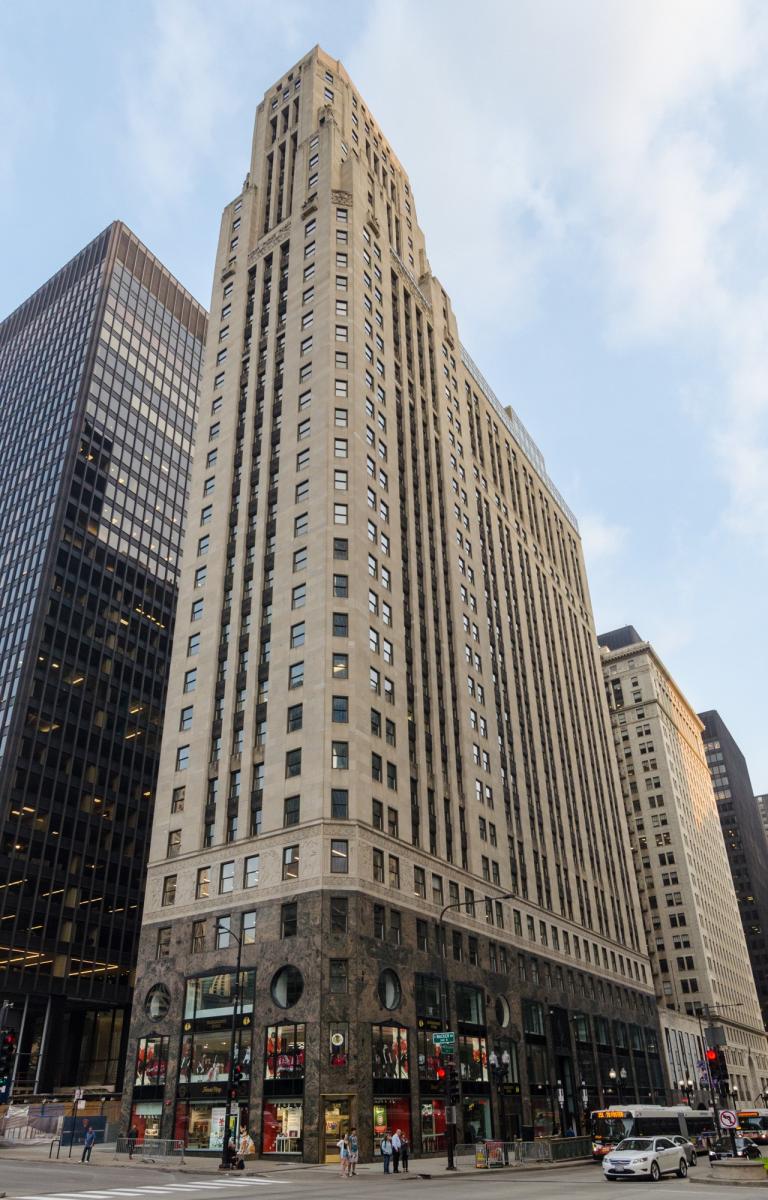 ICG'S MOST RECENT PROJECT
ICG's most recent project at 333 N. Michigan Ave is Res Publica, completed in 2019. Res Publica is located on the third floor of the landmark building, and is able to utilize the porthole-shaped windows. The space was transformed and features new modern finishes while incorporating some of the original finishes and details from 1928.